Accelerate Healing with Shockwave Therapy Surrey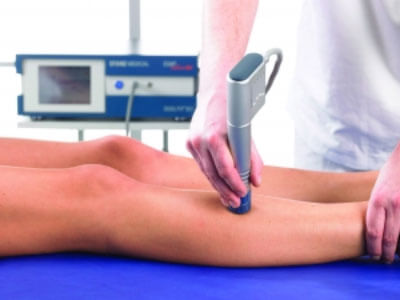 Working as the fast pain freeing non invasive procedure, the Shockwave therapy surrey procedure that we offer is very accurate. We offer end to end treatment processes which targets the painful muscular tissues and breaks down the sturdy knots.
Whether it is a soft tissue damage or there is a meniscal injury, shock wave treatment targets the special cells and carries really high energy. This energy works by targeting various spots and treating the retrospective muscular groups.
Shockwave therapy surrey actually works by interjecting short wave current that travels at a very fast pace and promotes regeneration of the damaged muscles.
Shockwave Therapy Process
The process starts off by facilitating the area of pain and then spreading its shocks all around the curvature. Bones and heels are not the regular recipients of this therapy, though there are many applications of this system.
Therapy continues between 20 to 30 minutes and hence pretty short for the service. As the conditions for shockwave treatment happens to relieve more severe kind of pain, chronic cases are better treated.
Once the process starts, you may feel a lot of interjected pain on the body, though the area in concern is going to feel the effect of it after a span of 72 hours.
Now, as this is a non surgical alternative the cost price is very minimal and you are going to be surprised to find how relatively better a decision you have made.
Shockwave Therapy Surrey Application
Here are some of the conditions where our experts offer this particular therapy:
Plantar Fasciitis
Shoulder Injuries of all kinds
Myofascial Syndrome
Achilles Tendonitis
Elbow Tendinopathies