GOAL-ORIENTED APPROACH
A practice built on Honesty & Integrity
EXPERTS SERVING SURREY BC
Same Day Appointments Available!
HELPING YOU GET BACK IN MOTION
We offer highly specialized treatments
COMMITTED TO HELPING
Professional Physiotherapist Surrey, BC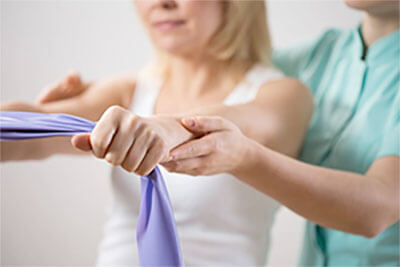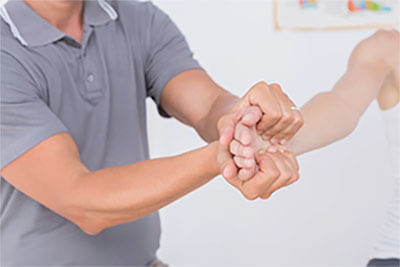 At Arrow Physiotherapist Surrey clinic, we offer skilled assessment and treatment of musculoskeletal, orthopedic and sporting injuries. We offer flexible appointment times and quality care through physiotherapy in Surrey. Arrow Physiotherapy is a clinic for all providing quality physiotherapy services to the Surrey, Panaroma, Cloverdale, Sullivan Heights, South Surrey & Delta area
We first check the condition that you are in and hence treat you according to your relative issues. Everything from body and mind stressing factors to the overall body and its condition. Among this your nutrition, postural habits, genetic and emotional connections are going to be analyzed too.
Personalized Treatment
You will receive a full individualized treatment for complete physiotherapy Surrey BC, based on your convenience, availability and comfort. You may choose among options for at-home or in-clinic physiotherapy sessions.
Registered Physiotherapists
Your treatment will be performed by only licensed therapists who are highly knowledgeable and professionally qualified to offer their services for physiotherapy in Surrey.
Experienced Staff
Our therapists are trained and certified in therapy technique for the best quality physiotherapy in Surrey.
Comfortable Clinic
Our clinic feels like a comfortable health & fitness center. We make sure that every patient receives the carefully-planned therapy sessions in the most relaxing environment.
Practitioners Network
We will work closely with all your health practitioners to guarantee effective physiotherapy Surrey BC.
Therapy Goals
Setting goals is the best way to enjoy a successful outcome. Along with our friendly physiotherapy Surrey BC experts, you can set achievable goals of recovering from the hardest of the physical issues.
Are you willing to discuss your physiotherapy needs with one of our Surrey physio experts? Get in touch right now and take the first step towards complete restoration. From sports injuries to workplace related injuries or motor vehicle accidents, Arrow Physio takes pride in getting you back to full health.